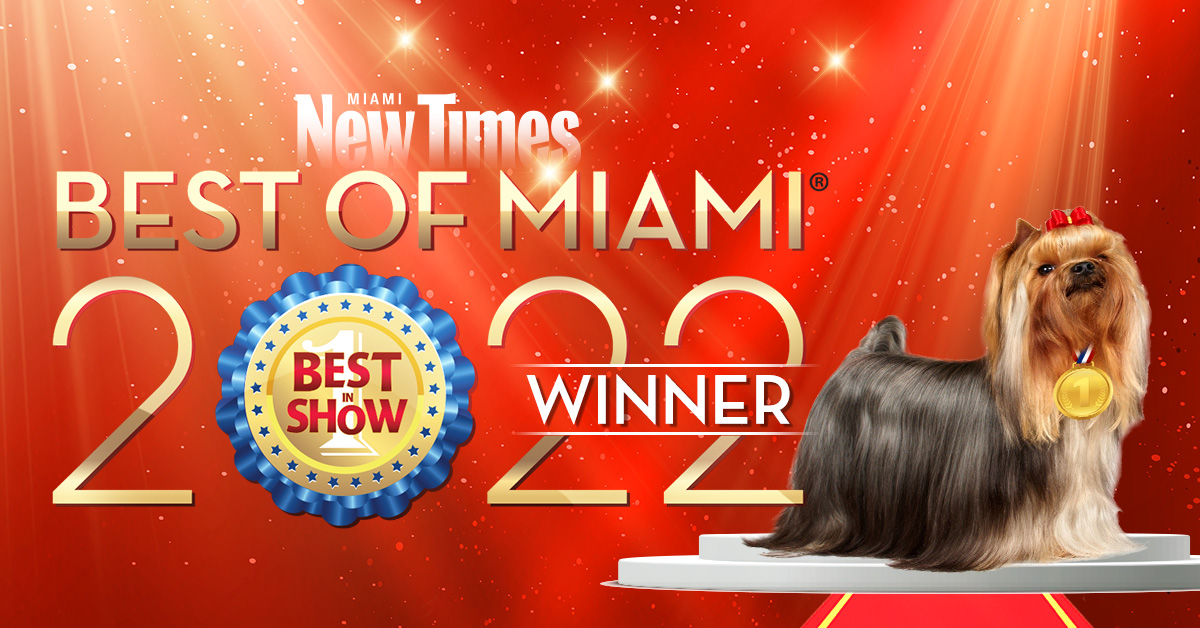 Miami's independent source of local news and culture has released this year "Best in Show", issue featuring the best of the best in the city. From all things Best Dog to Arts, Entertainment and literally ALL you can do and find in Miami the list compiled by 21 writers also features the Readers Choice Best of that in terms of WHERE to EAT has a great variety to share across cuisines in Miami Beach & Brickell.
Here is a quick link to the Best & some reasons why to stop by during your next visit to Miami Beach & Brickell.
BEST CEVICHE
Because: Green Aguachile is a signature, it has shrimp marinated in lime juice, serrano pepper, cucumber and red onion. Available Spicy or No picante.
Also: in the Mexican Ceviche style category, Black Aguachiles with burnt Serrano pepper, red onion and garlic, lime juice, Maggi sauce & Worcestershire sauce.
As well: The Tuna ceviche with tamarind sauce & the green ceviche with white fish, cilantro and jalapeno sauce.
Where to:
BEST COFFEE HOUSE
Because: It is an avant-garde coffee shop ventanita style with food stations, Cuban coffee, smoothies, coffee drinks, sandwiches & pastelitos.
Also: The new APP makes it all easier for the all- online consumers.
As well: There are a great variety of Cuban bowls called completas, from breakfast to dinner, from Cuba with love.
Where to:
Miami Beach – for now!
BEST DESSERT & BEST MOJITO
Because: Desserts here like Cuatro Leches are well recommended by TripAdvisor reviewers
Luxury_Lindsey: "Pro-Tip: Save room for dessert! Marabú put their own fresh spin on a classic postre with the Cuatro Leches, a perfect balance of rich cake, milk, ice cream, with a light touch of fire to brûlée the whipped cream"Also: Signature Marabú Mojito is an innovation to the cocktail categories. Hint! Foam
As well: Cuban Coal Fired cuisine feels super right when you need an away from home good time.
Where to: Brickell City Center
BEST ITALIAN RESTAURANT
Because: It is home to Cacio e Pepe with tableside service where this yummy on the eye pasta is served about 5 times everyday.
Also: Jumbo shrimp scampi are incredibly popular here.
As well: Located on Española Way, makes dining out so perfect that you feel in Europe.
BEST SUSHI & BEST RESTAURANT WHEN SOMEONE ELSE IS PAYING
Because: 50% out of Top 10 sellers & popular dishes are Signature.
Also: PaperFish cocktails are refreshingly on the favorite side of guests.
As well: Even if someone is paying, Paperfish focuses on value-priced sushi delights.
Check the Full List BOM "Best in Show"
https://vehospitality.com/wp-content/uploads/2022/06/BOM22_cover-2.jpg
600
800
admin
https://vehospitality.com/wp-content/uploads/2023/08/VE-Logo-Hospitality-Group-comprese-new.png
admin
2022-06-27 21:09:52
2022-06-27 21:35:55
BEST OF MIAMI®️ 2022