Vida & Estilo Hospitality group
V&E Hospitality Group, which translates to Life and Style in Spanish is a culinary industry pioneer behind some of the most recognizable and finest restaurant concepts. The brand exudes a lifestyle concept that blends gastronomy, mixology, entertainment and a unique vibe into each location.
VE's award-winning portfolio includes Café Americano, PaperFish, Barsecco, Oh! Mexico, Havana 1957, Cortadito Coffee House, Marabu, Mercato Della Pescheria and the iconic News Cafe.
In 2023, VE Group will be expanding its portfolio to include more Cortadito Coffee House locations, Havana 1957 in Las Vegas & two hotels in Miami.
Board of Directors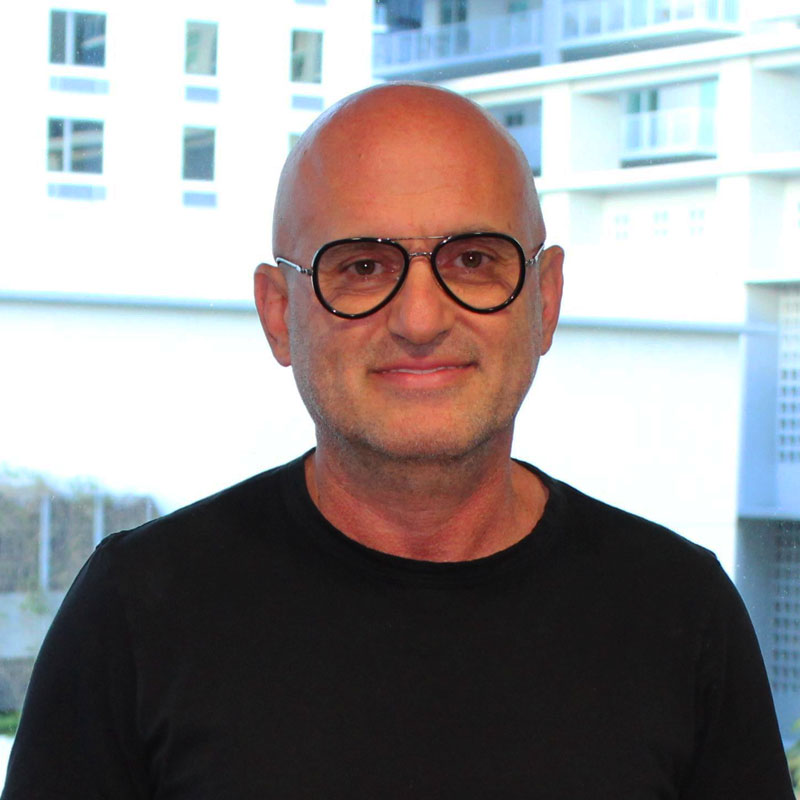 Jamil Dib, Board of Directors
Co-Founder & Owner of V&E Hospitality Group | Testimonial
Jamil Dib, co-founder and co-owner of Vida & Estilo Hospitality Group (V&E Hospitality Group), which translates to Life and Style in Spanish, has been a pivotal and driving force in the local, national and international restaurant scenes for more than 34 years. In 1996, Dib and his childhood friend Simon Jacobo began making a name for themselves with the start of V&E Restaurant Group and alongside with Cuban restaurateur Eduardo Araoz, have been launching and operating globally inspired culinary brands across the country, from Miami to Las Vegas, ever since. Within the past two decades, V&E has opened and operated more than 20 restaurants.
---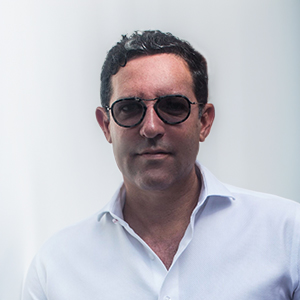 Eduardo Araoz, Board of Directors
Co-Founder & Owner of V&E Hospitality Group
Linkedin Profile
For over two decades, Eduardo Araoz has been a managing partner of V&E Hospitality Group. In 1999 he joined the group and since then he has been responsible for the U.S. expansion of the brand's multicultural culinary concepts in South Florida and Vegas, including the opening and development of Havana 1957, Oh! Mexico, Marabu, Barsecco, PaperFish, Mercato della Pescheria and Cortadito Coffee House.
Prior to joining V&E Hospitality Group, Araoz worked for Meliá Hotels International in Spain, overseeing the company's expansion in Cuba and the Caribbean where they opened 14 new hotels.
Born into a restaurant dynasty in Havana, Cuba, Araoz' exposure to the restaurant business started at a young age in his native country and continued in Spain where he developed his skills in hospitality as Maître D' and chef.
Araoz holds a degree in tourism and hospitality management with a specialization in restaurant management from the University of Barcelona. Thanks to his educational growth, his passion for Arts & Culture and experience as a restaurateur, he is highly regarded by his peers due to his natural affinity for hospitality.
---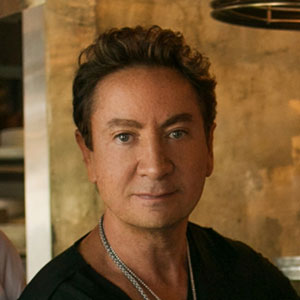 Simon Jacobo, Board of Directors
Co-Founder & Owner of V&E Hospitality Group
With a long line of successful men in his family, Jacobo has been introduced to the world of business and commercial transactions. He was born and raised in the capital of Mexico, where his father mentored him in the textile business. In his early twenties, he took control of the family business and at the same time attended the "Universidad del Valle de Mexico", obtaining a degree in Business Administration and a minor in Hospitality.
During his years in school, he demonstrated to be a natural promoter and night life ambassador, opening his first restaurant bar in 1985 in the Historical district of Mexico City. The success was instantaneous and over 2,000 eager guests partied every weekend at this location, making it a classic spot for food and entertainment.
Today, his group in Mexico owns over 30 restaurants with concepts of Authentic Mexican restaurants in an expansion that is everything but slowing down. He has two hotels in Marbella, Spain.
Jacobo is also devoted to his family and children and the well-being of his employees. He is regarded as a charismatic leader and praised for his face-to-face relationship with his staff.
After 30 years in business, he travels extensively to find new opportunities and investments and developing the corporate structure of the Miami based group.
---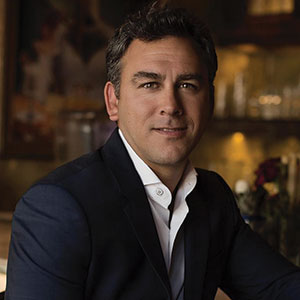 Matias Pesce, CEO, Board of Directors
CEO & Owner of V&E Hospitality Group
Linkedin Profile
Matias Pesce, CEO and Owner, is the leading force behind the hospitality group Vida & Estilo, which translates to Life and Style in Spanish. Since joining the group in 2017 he has been responsible for overseeing the company's strategy, its operations and performance, corporate governance, and expansion plans nationwide. Matias has more than 20 years of global executive experience, leading and managing multicultural teams throughout Latin America and the United States.
His background includes a proven track record in transforming companies into competitive and profitable businesses,  creating value for their shareholders,  restructuring organizations, implementing financial strategies and improving financial wealth for companies. Under his leadership, V&E Restaurant Group has made a mark on enhancing corporate governance, and the key business process, as well as improving the financial wealth of the group, transforming V&E into a sustainable, profitable, and solid organization.
Matias demonstrates excellence and extraordinary success in innovation, performance, and personal commitment to V&E and the communities the restaurants serve.
---
West Coast Operations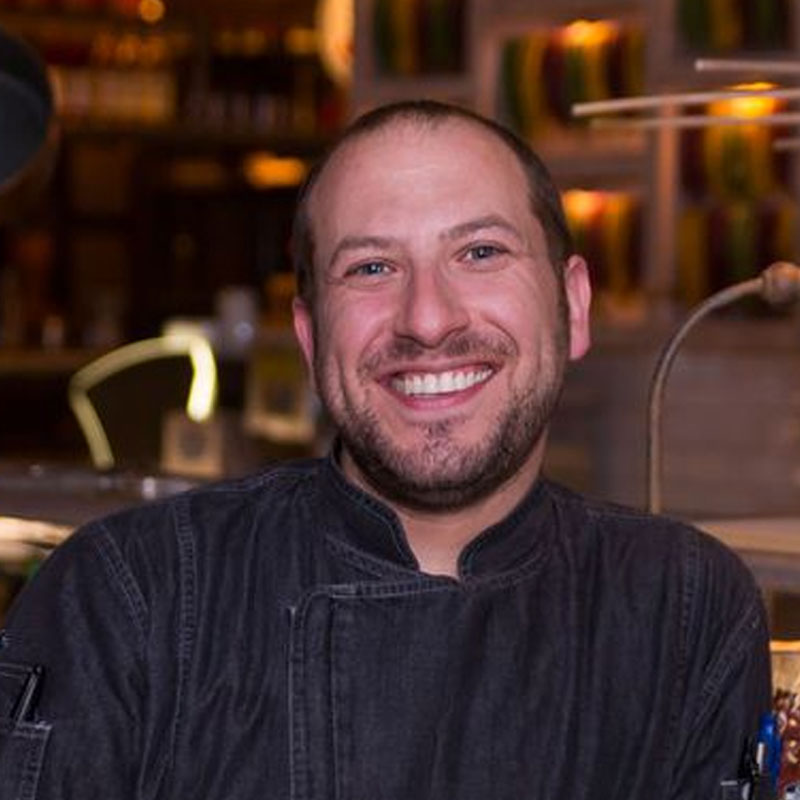 Matthew Fresinski (Chef Matt)
Regional Director of Operations
Chef Matthew is the Regional Director & the culinary force behind the West Coast operations at Vida & Estilo Hospitality Group, which translates to Life and Style in Spanish. He started his cooking career at age 13 at a small seafood restaurant in his hometown of Ithaca NY.
At the age of 14 he worked with a well known local chef over the course of 4 years, with his only compensation being knowledge. In 2001 he graduated from the Culinary Institute of America & shortly after moved to Las Vegas where he worked with famous, award winning chefs, he has been on the opening team of over a dozen restaurants, and he has an undying passion for all things culinary but also learning a great amount  about restaurant operations.
Matthew joined V&E as the Executive Chef of Café Americano inside Caesars Palace in 2013, then in 2016 opened Mercato della Pescheria at the Venetian Resort,  overseeing both locations. Promoted to Regional Director in 2020 he also opened another Cafe Americano at Paris Hotel.
---
Corporate Team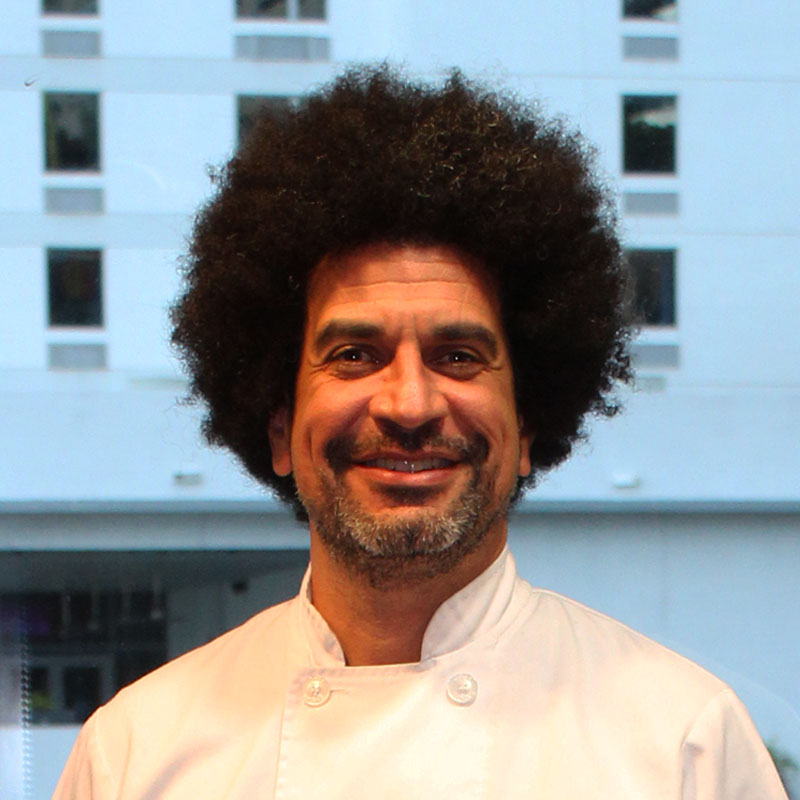 Alex Martinez (Chef Alex)
Research & Development Corporate Chef | Testimonial
Alex Martinez is the Research & Development Corporate Chef and the innovation force behind Vida & Estilo  Hospitality Group, which translates to Life and Style in Spanish. He was born in New York City and relocated to Miami, FL as a young boy.
Being raised in a Puerto Rican household there was always something cooking in the kitchen. Alex's interest in food set in at the early age of 13 when he began bringing home recipes from home economics class and trying them out at home. Paying close attention to what mom and grandma were doing in the kitchen he developed a passion for all things involved with cooking.
Alex joined Vida & Estilo in 2009 and since then has been overseeing from new openings to daily operations in both Miami & Las Vegas for brands such as Barsecco, Mercato della Pescheria, La Cerveceria de Barrio, Oh Mexico, Paperfish Sushi, Marabu & Café Americano.
Chef Alex has also become a fixture on local Miami television, he has been invited to appear on NBC 6 in the mix on several occasions and has also appeared on Telemundo 23 Despierta America. He also featured in several local magazines and newspapers showcasing the group's exciting cuisine and was one of the winning chefs at the South Beach Seafood Festival in 2021. Working for Vida & Estilo has given him the opportunity to master the variety in his culinary innovations.
---
V&E Hospitality Group's Timeline
---
New Openings  2023-2024
Cortadito Coffee House – Brickell, Miami / 2023
Mercato di Mare -Ocean Drive, Miami Beach /  2023
Beacon Restaurant -Ocean Drive / 2023
Cortadito Coffee House – Downtown Miami / 2024
Salty Flame – Brickell, Miami/ 2024
Havana 1957 – Flamingo Las Vegas, NV / 2024
Beacon Hotel – Ocean Drive, Miami Beach / 2024
Casa Orcidea Hotel – Miami Beach / 2024
---
Recognitions & Awards
Awards, Certificates, & Recognitions
Miami Beach Certificate of Recognition to V&E for 15 years of outstanding culinary talents, serving residents & the community.
Cinco de Mayo Street Festival Espanola Way Day Oh Mexico Proclamation
2019 -Havana 1957 / V&E Restaurant Group received MIAMI BEACH HISPANIC HERITAGE MONTH Award Certificate of Recognition.  Miami Beach Hispanic Affairs Committee recognition to  Hispanic businesses that have contributed positively to Miami Beach with outstanding record of service and/or achievement.
Havana 1957 Roasted Pork Sandwich featured as Best Sandwiches across America for industry leader Restaurant Hospitality & also included in the Editor's pick for the year.
La Cerveceria de Barrio Tomatillo Pork Belly sandwich listed in the Editor's pick list Best Sandwiches across America by Restaurant Hospitality
August. VE Group awarded with Keys to the City of Miami Beach during a ceremony at City Hall followed by a cocktail party at Cafe Americano.
September. OH! Mexico is recognized with the Miami Beach HISPANIC HERITAGE Month AWARD in recognition of 25 years in service during ceremony on Espanola Way.SPECIAL EVENTS & PARTNERSHIPS.
February. VE Special Events/ Havana 1957 partnership with Miami Beach Convention Center /Sodexo Live for the International Boat Show featured as a Culinary Experience,
2022 April. VE Special Events/ Havana 1957 partnered with Great Performances for BitCoin at the Miami Beach Convention Center
2022-23 May. VE Special Events/ Havana 1957 partnered with Sodexo Live at the first edition of Formula 1 at Miami Race track at the Hard Rock Stadium.
2023 Miami New Times, Best of Miami, Editorial Winners at two categories Best Breakfast (News Cafe) & Best Coffee House (Cortadito).
2023 Miami New Times, Best of Miami Readers Choice: Best Cuban (Marabu), Best Sushi (PaperFish), Best Brunch (Barsecco), Best Mojito (Havana 1957), Best Coffee House (Cortadito).
2023  V&E Hospitality Group – most influential independent operators including VE Group with 24 units.
2023 V&E Hospitality Group –Largest Employers in South Florida
Top 50 List – SFBJ
FILMING INDUSTRY PARTNERSHIPS
2021- HAVANA 1957 & CORTADITO COFFEE HOUSE partnership with HBOMax for RapSh!t series premiering 2022 at the ABBF2022

VE Contact                                                   
VP Communications, Media & Government Relations
Elba Machado / emachado@vehospitality.com
Phone (305) 824 7737