VE Group co-founder & owner Jamil Dib TO BE HONORED WITH Miami Beach Hispanic Heritage Month Award 2022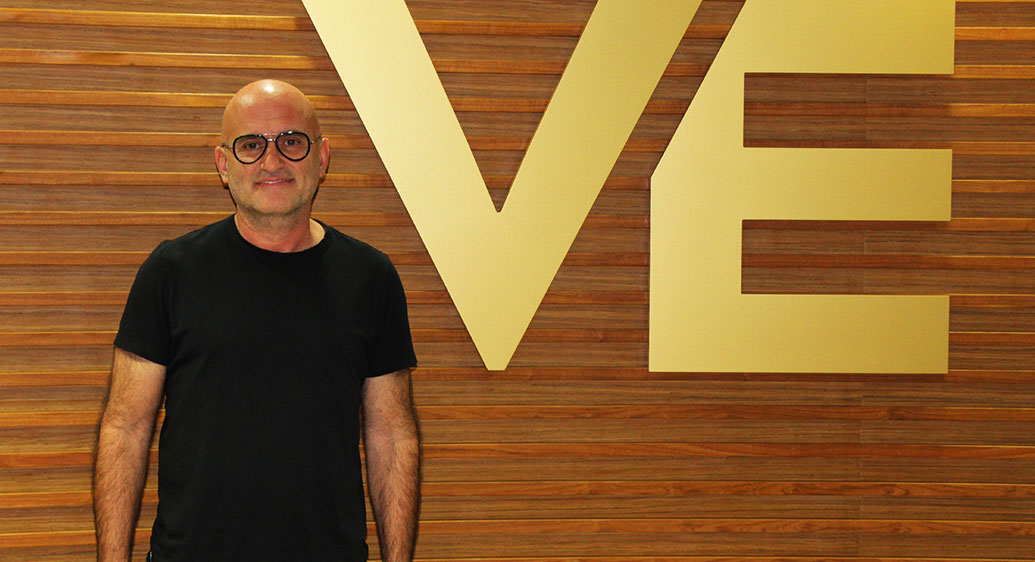 Miami Beach, FL (September, 2022) – Jamil Dib, co-founder and owner of hispanic group Vida & Estilo (VE) Restaurants will be honored with the 2022 Hispanic Heritage Month Award for Outstanding Business entrepreneur in a ceremony to take place on Oct 11.

V&E is one of the largest restaurant groups in South Florida, with 15 dining establishments in Miami Beach consisting of full-service restaurants and 2 coffee shops, offering a variety of cuisines including Italian, Mexican, Cuban, American & Sushi.
Soon to be added to the portfolio the iconic News Cafe, a Taco shop & PaperFish Sushi Bar on Espanola Way, totaling 18 hospitality operations in this city only. 
In 1996, Dib and his childhood friend Simon Jacobo began making a name for themselves with the start of V&E Restaurant Group, the first restaurant Oh! Mexico opened on Espanola Way in 1997. Alongside Cuban restaurateur Eduardo Araoz, Jamil has been launching and operating globally inspired culinary brands. Translating to "life and style", V&E Restaurant Group has one of the most unique collections of iconic restaurants, bars and entertainment destinations with 20 restaurants between Miami & Las  Vegas.
VE CEO Matias Pesce shared the news with to the team: "It is with great pleasure that I would like to inform you that our VE Group co-founder and owner Jamil Dib will be honored with the 2022 Miami Beach Hispanic Heritage Month Award for Outstanding Business entrepreneur…As your CEO, today I could not be prouder of this important recognition that is remarkable for Vida & Estilo Group…" Matias said. 
Humbled and honored, Jamil Dib emailed the team "...This recognition really belongs to you,  the individuals that form and create the success of VE. Thank you for believing in us and being part of this beautiful family. God bless every one of you ," wrote Jamil, to VE Staff.
The Miami Beach Hispanic Affairs Committee, an advisory body to the City Commission in relation to the Hispanic community of the city, announced eleven Awards, including the Honorary Hispanic Community Member to late commissioner Mark Samuelian. 
Jamil Dib, will be presented the Hispanic Heritage Month awards on Tuesday, Oct. 11 during a 6 p.m. ceremony at the Normandy Shores Golf Course (2401 Biarritz Dr.). 
About V&E Restaurant Group:
V&E Restaurant Group consists of a team of international industry professionals that successfully tie together traditional, lifestyle and nightlife concepts into one vision and turn it into a reality. This talented group of creators are behind some of the most recognized and entertaining restaurants located in Miami and Las Vegas. Since 1996, V&E has demonstrated proven success and expertise through its diverse portfolio in the US. The group currently owns and operates over 20 locations.  The most important element in V&E's lifestyle concept is their focus on a unique 360-degree ambiance, starting with food, service & ranging from music to decor. 
VE Media Contact 
Director, PR, Communications & Government Affairs
Elba Machado / emachado@verestaurants.com
Phone (305) 824 7737
https://vehospitality.com/wp-content/uploads/2022/09/ve-co-founder.jpg
745
900
admin
https://vehospitality.com/wp-content/uploads/2023/08/VE-Logo-Hospitality-Group-comprese-new.png
admin
2022-09-27 14:49:36
2022-09-27 22:06:52
VE Group co-founder & owner Jamil Dib TO BE HONORED WITH Miami Beach Hispanic Heritage Month Award 2022