National Cocktail Day & the Menu Adoption Cycle
Cocktails & Menus.
Every year on March 24th we celebrate National Cocktail Day & today we pair our selections with the four stages of the Menu Adoption Cycle with some restaurant favorites across VE Restaurants in Miami & Las Vegas.
The first definition of cocktail appeared in a New York newspaper in May 1806: *"stimulating liquor, composed of spirits of any kind, sugar, water & bitters"*. The legends around the origin of the name range from the french word "coquetier" which refers to glass bowls that were used for both purposes in the late 1700's, to cockfighting stories in which winning rooster owners took defeated tails and stir their drinks in sign of victory (cock's tail). The truth is that the origin of the word remains unknown.
What is a Cocktail? In the words of Mixologist Danilo Bolzovic, in his must-read book The Art of Mixology, Bars & Cocktails, Barkeep, *"A well-made cocktail should offer a symphony of flavors and each sip should unveil a new aroma"*.
To celebrate, we are also looking at the Menu Adoption Cycle (MAC), defined as the framework to predict food trend, that we cherish & follow at VE Group, totally agreeing that trends start at restaurants. The MAC has been created by market research firm Datassential and it establishes four stages:
1) Inception – New & Not So common to find
Example. CANTARITOS
Where: –@Oh! MEXICO Restaurants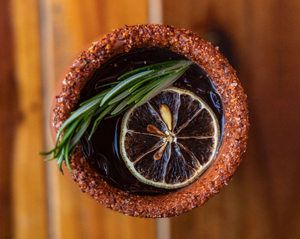 At Oh! Mexico in Miami Beach, the menu includes five varieties of Cantaritos, all made with Mezcal including Flor de Mayo, Paloma, the Smokey Watermelon (pictured), Mezcal Negroni & Chachalaca.
2) Adoption – Slowly and nicely growing on menus.
Example.BOULEVARDIER
Where: News Cafe
This cocktail appears in 2.2% of the Menus in the US and has grown +39% in the last 4 years. At News Cafe is prepared with Old Forester 86, Campari, Martini Rossi Sweet Vermouth
3) Proliferation – Grown & Popular, chain restaurants & almost everywhere.
Example. MOSCOW MULE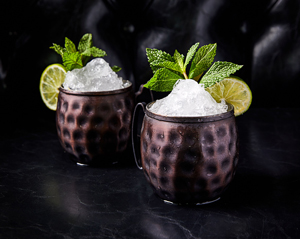 Moscow Mule is currently in 10.7% of menus, with a 12–month growth of minus 8% and minus 6% in the last 4 years.
Found at Barsecco, Cafe Americano, Mercato della Pescheria & also at Paperfish.
4) Ubiquity – Everywhere, All the Time.
Some good examples are: Mojito (pictured), Margarita, Rum & Coke, martini, daiquiri, pina colada.
Take Mojito, for example,  which is more common to find on regional chains like Havana 1957.
This cocktail is presently on more than 20% of menus & it has experienced a -3% growth in the last 12-months.
Where: This cocktail is a Top Seller – @Marabu / Brickell City Centre in Miami.
Let's get ready for the weekend, the cocktail way.
By. E Machado
Photo credits @Verestaurants
https://vehospitality.com/wp-content/uploads/2023/03/National-Cocktail-Day-thumb.jpg
810
1080
admin
https://vehospitality.com/wp-content/uploads/2023/08/VE-Logo-Hospitality-Group-comprese-new.png
admin
2023-03-23 12:59:52
2023-03-24 14:38:17
National Cocktail Day & the Menu Adoption Cycle