Best Seafood to try during Lent season
By E. Machado.
Lent Season is now here thru April 14 and the time to try and explore our seafood offerings, from innovations to one of our guests favorites.

According to industry expert Datassential Meat, Poultry & Seafood Keynote Report that circulated earlier this month: "…Seafood tends to show up in more traditional applications on menus, while beef and chicken are used in a wider range of unique dishes. More unique seafood dishes score well with younger consumers, in particular, while 60% of consumers overall say they'd eat more seafood if they had more recipe ideas.." 
Based on the 2022 Food Industry Trend report the top five most liked preparations for fish among US consumers: 63% Fried, 60% Grilled, 56% Parmesan Crusted,  54% Beer Battered & 47% Panko Crusted. The highlights on the report also explains that: "Consumers find seafood most appealing in hearty entrees and appetizers." Link to Post
Either you are in Miami or Las Vegas, here are some DEL MAR selections to enjoy during this Lenten season across Vida & Estilo restaurants. 
IN BRICKELL, MIAMI.
PaperTuna Rolls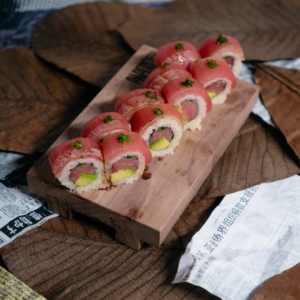 Signature Sushi & one of the top favorites since the soon to be 1 year old Paperfish Sushi Bar opened in April 2021. This maki has 10 pieces and combines Tuna Tartare avocado, torched tuna, nikkei sauce & chives.
Price: $18
WHERE: @PaperFish 
AT BRICKELL CITY CENTER, MIAMI
Ceviche Carretillero & Tropical Ceviche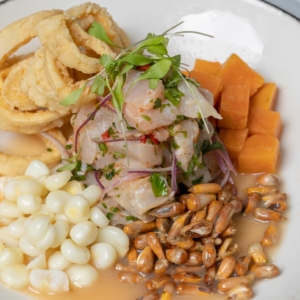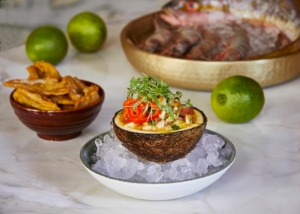 Marabu is a Coal Fired Cuban Cuisine BUT don't let the name or description foul you. Since Marabu  opened in 2020,  the Crudo items, featuring items like the tropical ceviche, have been so well-liked that the team have been adding some new crudos. The latest addition is the CEVICHE Carretillero with fresh cut Corvina, leche de tigre, rocoto pepper, crispy fried calamari, sweet potato, giant peruvian corn, crispy cancha corn.
Price: $18
WHERE:  @Marabu
IN MIAMI BEACH.
Green Aguachiles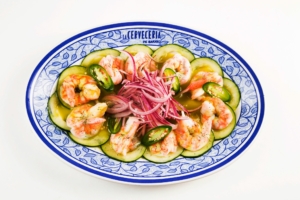 Picoso & Rico, Spicy & delicious, the aguachiles aka Mexican style ceviche at La Cerveceria de Barrio are unlike any typical seafood appetizer. They do have serrano pepper that when added to the fresh citrus marinated Gulf shrimp with cucumber & red onion create an explosion of flavor & freshness. If spicy is too much for you, you can always ask for the lighter version that does not have any picante.
Price: $16
WHERE: @LaCerveceria De Barrio  
IN MIAMI BEACH & PEMBROKE PINES
Camarones Al Ajillo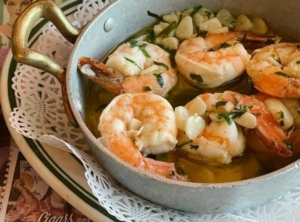 At Havana 1957, there are five seafood entree options to choose from though the garlic shrimp is one of the must-try when visiting any out of our five locations & is best described as Shrimp sautéed in garlic, olive oil and white wine, served with white rice and sweet plantains.
Price: $ 22.95
WHERE: @Havana 1957
In MIAMI BEACH & LAS VEGAS
Cape Cod Fish & Chips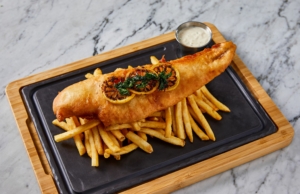 No wonder why 54% of US consumers preferred the beer battered option when ordering fish. At Cafe Americano the cape cod filet is crispy beer battered & served with french fries & herbed tartar.
Price: M/P
WHERE: @CafeAmericano
MIAMI BEACH & LAS VEGAS
Two cities two ways
Mediterranean Sea Bass


In Miami Beach, get this fresh dish served whole-head off with romesco, roasted cauliflower, salsa verde & charred lemon $39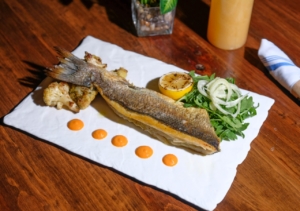 When in Las Vegas, go feast mode & get the whole coal roasted Branzino with rustic Calabrian tomato sauce, arugula & shaved fennel $55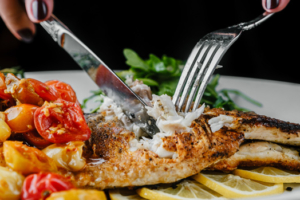 (photo credit @grandcanalshoppes @onesevenagency)
WHERE: @Mercato della Pescheria
East Coast OYSTERS @Mercato della Pescheria 

https://vehospitality.com/wp-content/uploads/2022/03/stySowJc.jpeg
1331
2000
admin
https://vehospitality.com/wp-content/uploads/2023/08/VE-Logo-Hospitality-Group-comprese-new.png
admin
2022-03-08 12:41:36
2022-03-08 16:42:13
Best Seafood to try during Lent season